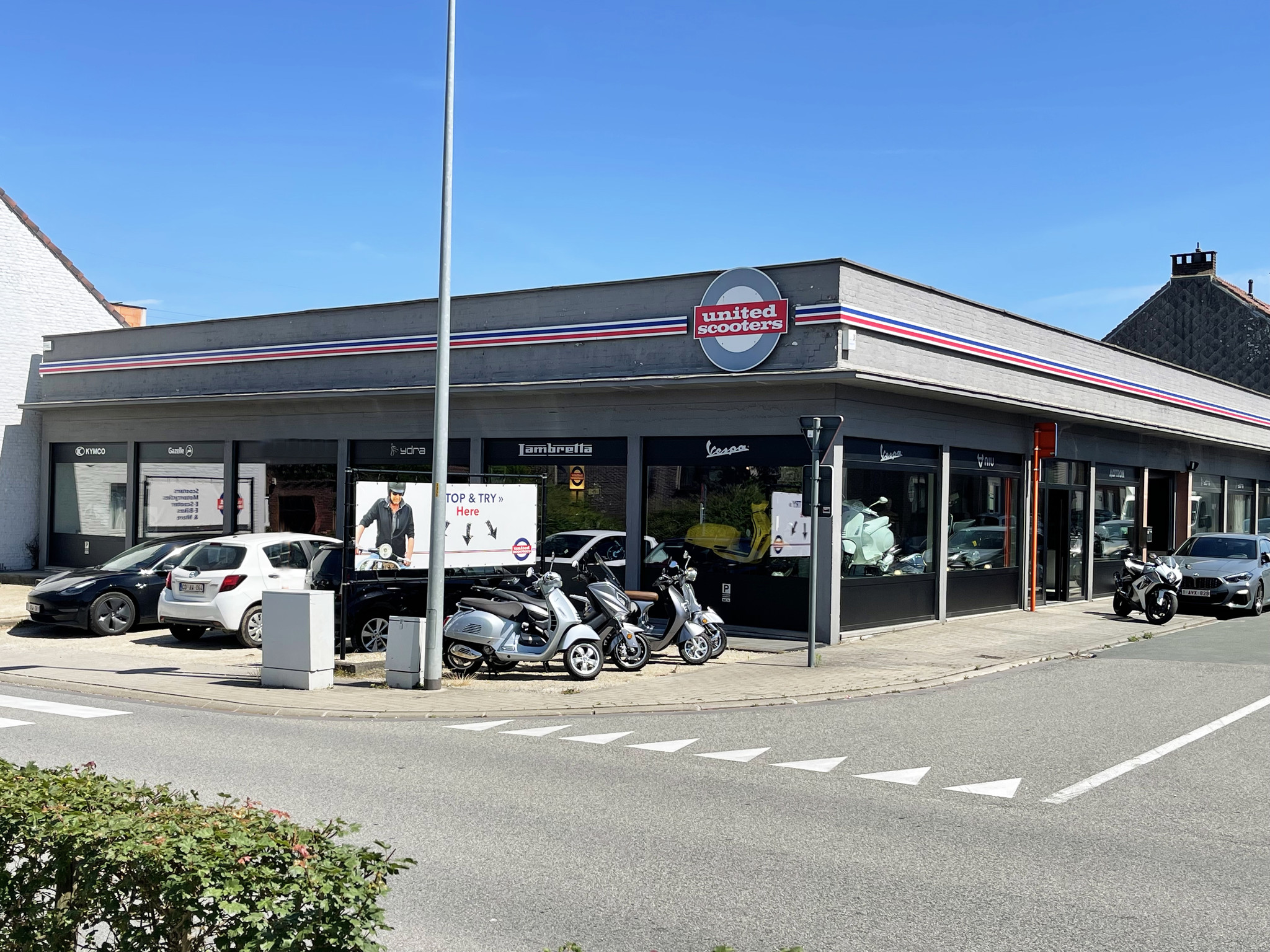 More than just a scooter store. It's a shopping experience!
A concept store whose atmosphere revolves around the world of scooters and their accessories. In addition to the most beautiful "classic" brands with incomparable style such as Vespa or Lambretta, electric ones such as Ydra and Niu also occupy a place of 1st choice. Not to mention the award-winning Honbike bikes.
The offer extends to the most stylish accessories on the market, to suitable clothing, helmets and gloves, but also to purely fashionable or improbable items selected with taste and originality.
For more than 15 years, United Scooters has been a professional workshop capable of taking care of your scooters and motorcycles , from the oldest to the most recent. It's also the best place to discover the latest innovations from strong brands on the market and test them on the road!
We are an online scooter & motorbike store and offline bike shop in Halle, Belgium! We offer a wide range of scooters & motorbikes from various brands, biker protective gear , ebikes, biker accessories and more for all your riding needs. Visit our shop to experience our passion for vehicles. Shop with confidence at our online store today or book our hassle-free vehicle maintenance services. We are easily accessible and close to the highway.
Opening Hours:
Monday: closed
Tuesday: 10am-6pm
Wednesday:10am-6pm
Thursday: 1pm-6pm
Friday: 10am-6pm
Saturday: 10am-5pm

On Appointment: Thursday 10am-12pm